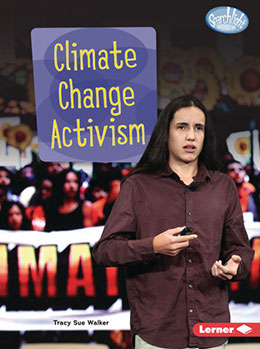 Climate Change Activism
written by Tracy Sue Walker
Lerner Books ¤ Spotlight on Climate Change series
also available from: Bookshop.org, Barnes & Noble, BAM, and Amazon
Earth's climate is changing, but many people are working hard and coming up with solutions to fight the climate crisis. From the first Earth Day to Fridays for Future, learn about the rise of climate change activism. Then discover some of the people who are leading activists, such as Xiuhtezcatl Martinez, Vandana Shiva, and Rhiana Gunn-Wright.