I was born in Athens, Georgia, raised in Atlanta, and now live in the North Georgia foothills—a beautiful, green space filled to the brim with tales! 
From mythology to folklore, I've always been fascinated with the stories that surround us, so I earned my undergraduate degree from Agnes Scott College in anthropology. Along the way, I also studied performance at the American Academy of Dramatic Arts in New York and writing at the Creative Circus in Atlanta. 
I love working with children, teachers, media specialists, and librarians and hold masters' degrees in education as well as library and information science. 
A booklover, daydreamer, and goofball, I'm pretty quiet unless I'm telling a story, then I'm pretty loud. It's not unusual to find me drifting in a kayak—pad and pencil in hand—writing, writing, writing.
My mom and dad were both teachers. My mom taught American history, and my dad was a college professor. I grew up in a house filled with books!
Where the Red Fern Grows is the first book that made me cry. It still does. And it's still one of my favorites.
My first job was giving tours through a historic home. I liked imagining all the stories that took place within its walls.
Before I became a librarian, I worked in the marketing department at the zoo. Once, I got to hand-feed a rhinoceros. Best. Day. Ever!
I love libraries. Growing up I spent more hours than I can count in the Maude M. Burris Public Library in Decatur, Georgia.
I don't like heights but love to zipline. (Weird, right?!)
More things I love: the smell of ground coffee (it takes me right back to my grandma's kitchen), ideas that come to you out of nowhere (how do they do that?), road trips (especially out West), sharing stories with kids (and grownups, too), my family, exploring new places, being near the ocean, the scent of old books, brand new mechanical pencils, and writing, writing, writing.
2015 Timpanogos Storytelling Festival New Voice Showcase Winner
2015 Champion Liar, Big Fibbers Festival (Georgia's Tall Tale Contest)
2017 Champion Liar, Stone Soup Storytelling Festival, South Carolina
Parents' Choice Recommended Award winner for storytelling CD
Never Hire a Fox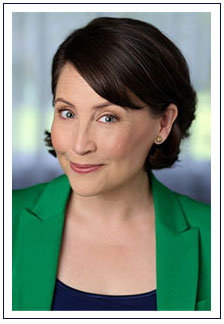 Downloadable Photos
To download a version of this photo, click on a link below. When the photo appears,  right-click or option-click, choosing to "save image as."